Personalized - Comprehensive
Quality - Integrity

We Take The Anxiety Out Of Touring Ireland
Based Tour Six
6 DAYS - THE MIDLANDS & SOUTHEAST
LUXURY BASED TOUR
INDEPENDENT TOUR
THE HERITAGE GOLF & SPA RESORT BASED TOUR
Easy & Slow
LUXURY

6 DAYS
FIVE STAR LUXURY HOTEL BASED TOUR
It's like a LAND CRUISE! - Unpack Once - Resort Activities to Enjoy - Day Excursions - Hertz Rental Car or Private Car and Driver for COMPLETE independence - Relax!

A relaxed based vacation in the heart of Ireland with opportunities to explore, sightsee, golf, get pampered, all in the best of 5 star luxury!
The Heritage 5 Star Golf & Spa Resort is nestled in the quaint village of Killenard, County Laois, close to ancient celtic sites, serene country villages, monastic round towers and a county steeped in myths and legends. It is a dream that has been realised in truly remarkable detail. This unique resort comprises of 5 Star Hotel, the Seve Ballesteros and Jeff Howes co-designed 18 hole championship golf course combined with the Seve Ballesteros "Natural" Golf School, the award winning Resort Spa featuring Pevonia Botanica spa products, Suite Apartments, a variety of restaurants & bars to choose from, groundlit walking track, tennis court and Health Club.
Resort News: The Resort Spa won the "Best Spa 2009 Award" by IBPA (Irish Beauty Professionals Association).

---
YOUR LUXURY FIVE STAR RESORT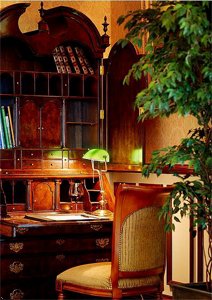 &nbsp &nbsp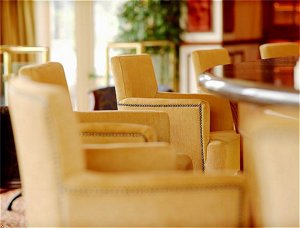 &nbsp &nbsp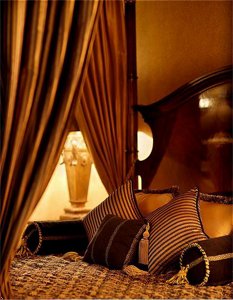 &nbsp &nbsp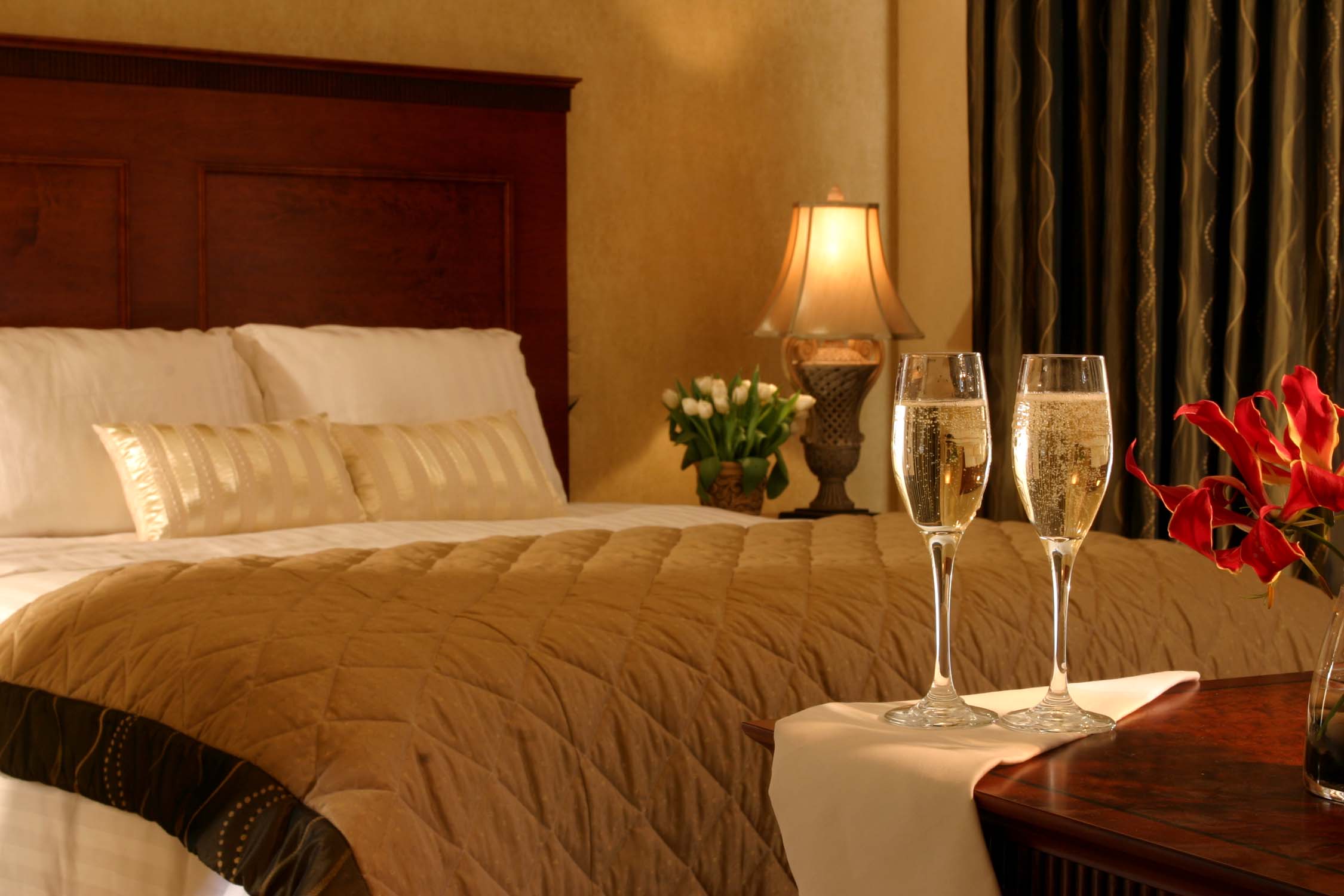 &nbsp &nbsp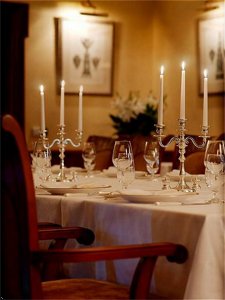 ---
RELAX - UNWIND - ENJOY

LEISURE ACTIVITIES
The epitome of Ireland's premier resort hotel, The Heritage Golf & Spa Resort Laois, is comfort and relaxation. What is relaxation if not an escape from everyday experience? What is joy if not surrender to life's precious pleasures? Take a leisurely walk around the resort's purpose built and floodlit walking track and enjoy the splendid views of the Slieve Bloom mountains. Lose yourself in the quiet comfort of this luxury destination spa at The Heritage Golf & Spa Resort, Killenard, one of the most advanced and luxurious spa designs in Ireland. It is the perfect place to indulge your mind, body and spirit in a warm and luxurious ambiance. You will be pampered and massaged in our 20 treatment suites, each an island of calm where you can succumb to the blissful hands of our professional therapists. Treat yourself to our signature treatment, The Heritage Spa Experience, an extensive 7000 sq ft area guiding the body through hot and cold experiences, featuring a samarium, tepdiarium, caldarium, steam bath, rustic sauna cabin, open air hydro therapy pool, foot baths, experience showers and an ice fountain, two Hamman and two mud baths. The experience will rejuvenate you, healing muscles, soothing the soul, invigorating your mind and body. Our Health Club overlooks the splendid Championship Golf Course; our club features a 15-metre leisure pool, indoor Jacuzzi, state of the art fitness facilities and a dance studio. The Heritage Golf & spa Resort has facilities to suit all, making it a perfect choice for your 5 Star Hotel Break in Ireland.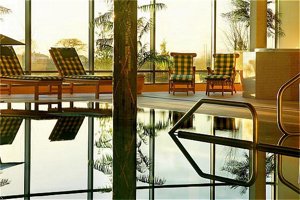 &nbsp &nbsp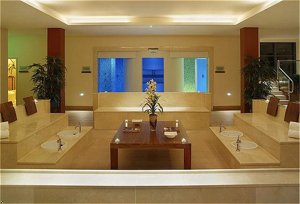 ---
The Heritage, a 72 par Championship golf course in Ireland designed by Seve Ballesteros and Jeff Howes is set in the beautiful rolling countryside of Co. Laois, just one hour from Dublin, with the Slieve Bloom Mountains as a backdrop. This championship golf course provides the most enjoyable experience for golfers of all standards in Ireland. Five lakes and a stream meander through the course and brings water into play on 10 holes. 98 beautifully shaped bunkers and 7,000 trees adorn the landscape, which is very gently undulating without any climbing involved. A variety of tees allow the course to be played from 5,747 to 7,319 yards.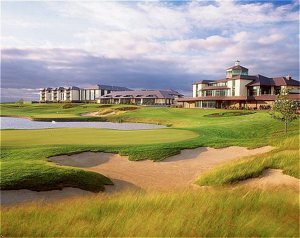 &nbsp &nbsp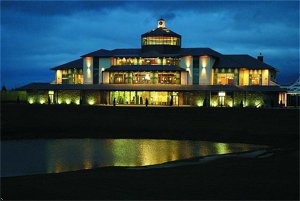 &nbsp &nbsp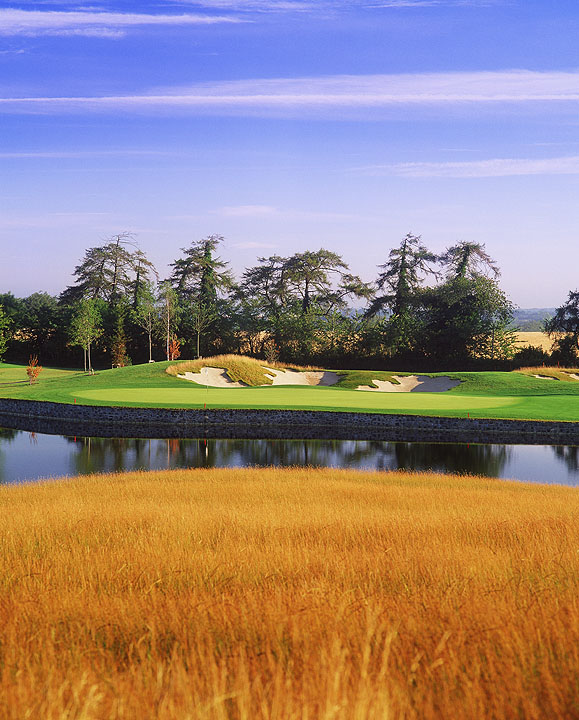 &nbsp &nbsp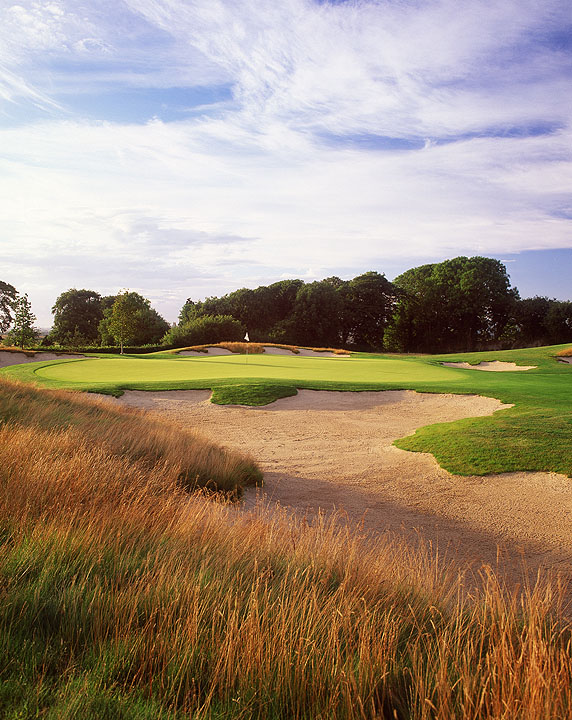 &nbsp &nbsp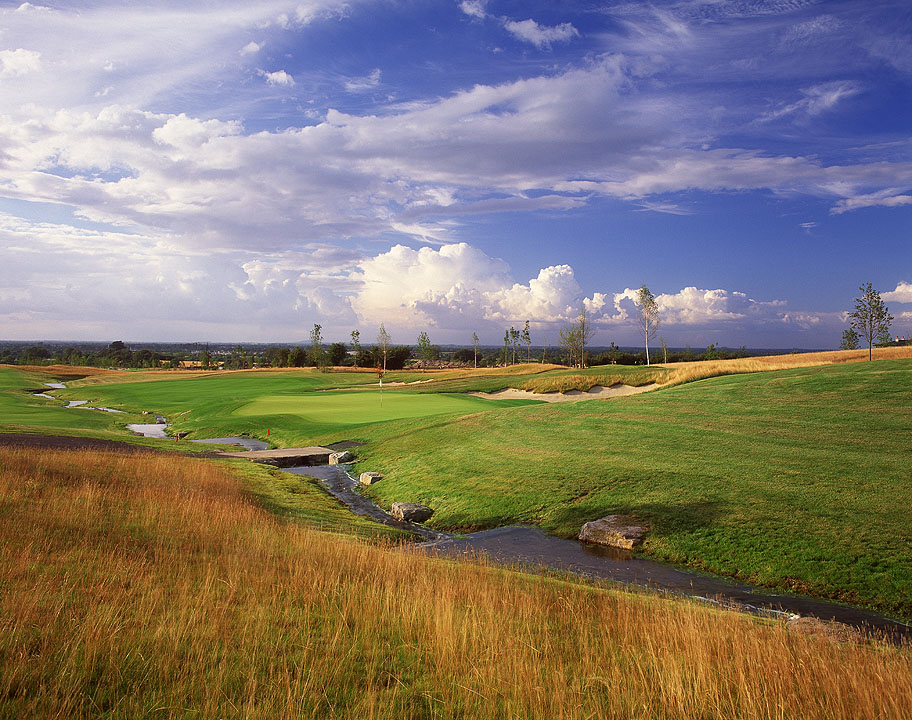 ---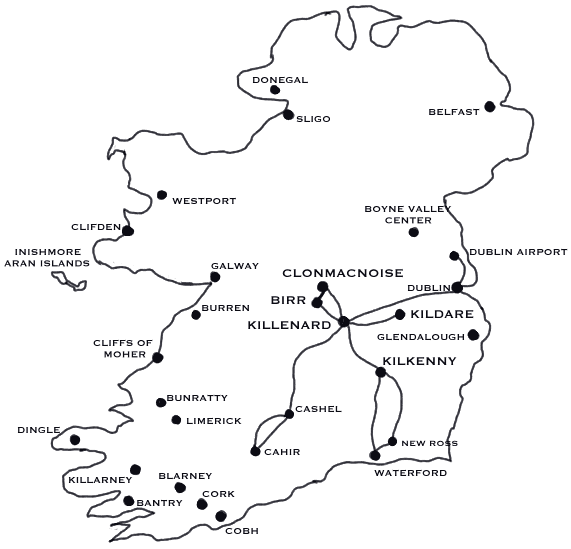 ---
SUGGESTED ITINERARY

Day 1 - Sunday
ARRIVE AT THE HERITAGE
You have two options for transport: by Hertz rental car or Private Car & Driver.Drive or transfer to Killenard, or continue your touring from another BASED VACATION resort. After you arrive at the Heritage Resort, you'll want to explore and see all of the facilities and features of this 5 star retreat. Maybe take in a Spa Treatment, a swim in the pool or a walk on the marked trails around the golf course. This evening why not enjoy a Welcome Dinner followed by an Irish Coffee. Dinner in the dining room this evening.

Note: each day during your stay you can avail of the many activities offered, such as golf or spa treatments. We can design your touring day around those activities as the Hertz Rental Car will be with you every day of your stay.

Day 2 - Monday
KILKENNY,THOMASTOWN & WATERFORD
Tour to the medieval town of Kilkenny, visiting 12th century Kilkenny Castle and tour the State Apartments which have been fully restored. You'll visit the Kilkenny Design Center with its craft shops. On to Kells and a view of the 13th century Kells Priory. Continue south to Waterford for a visit to the Waterford Crystal Visitor Center. Time permitting: Visit the Dunbrody Famine Ship Museum at New Ross. Return to The Heritage for a relaxing evening. Dinner on your own tonight. A chance to explore the many pubs and restaurants of the resort and the village of Killenard.

Day 3 - Tuesday
CAHIR & CASHEL
Tour to County Tipperary and to the town of Cashel. The impressive Rock of Cashel looms up in front of you as you approach the town. This cathedral-fortress dates to the time of St. Patrick when he used the shamrock as the symbol of the Holy Trinity as he converted the King of Munster to Christianity. Continue to Cahir with a visit to the 12th century Butler castle - Cahir Castle. This has been fully restored to its original state. Return to The Heritage Resort for a leisure evening. Dinner on your own tonight. A chance to explore the many pubs and restaurants of the resort and the village of Killenard.

Day 4 - Wednesday
BIRR & CLONMACNOISE
Tour north to the town of Birr and a visit to the Birr Castle Demense and a walk through the delightful Millennium Gardens. Continue north to Clonmacnoise, a 6th century monastic settlement serenely situated on the banks of the Shannon River. Admire the stone High Crosses with carved panels depicting stories from the Bible. Nearby you'll cross the Bog of Allen and see how the peat (turf) is commercially harvested to provide fuel for homes and electricity generation. Return to The Heritage Resort for a leisure evening. Dinner on your own tonight. A chance to explore the many pubs and restaurants of the resort and the village of Killenard.

Day 5 - Thursday
RESORT ACTIVITIES & KILDARE TOWN CENTRE
Enjoy the day at the resort with 18 holes of golf. You can rent clubs at the Pro Shop. This challenging parkland course will provide a delightful golfing experience. Or enjoy a Spa treatment at the resort spa. Other activities are available and the staff will be delighted to assist you. You can drive to the Kildare Town Center where you can shop at the up-market brand outlet stores. If you purchase a €250 (euro) shopping voucher, they will provide you with a personal shopper for two hours! Kildare Town is also associated with Ireland's Patroness Saint Bridgid. This evening why not enjoy a Farewell dinner. Dinner in the dining room this evening.

Day 6 - Friday
DEPART FOR HOME
Drive or transfer to Dublin Airport and depart for home or continue your Self-Drive tour to any other BASED VACATION hotel.

Slan Leat!

---
You can make your Conn's Ireland Car Rental Hertz Ireland Exclusive Discounted rate by clicking the image below:

• HERTZ CAR RENTAL through Conn's Ireland Car Rental - Fully Inclusive Rate with NO Deductible and NO Hidden Charges
• Hertz Ireland was awarded the 2020 World Travel Award as Ireland Leading Car Rental Company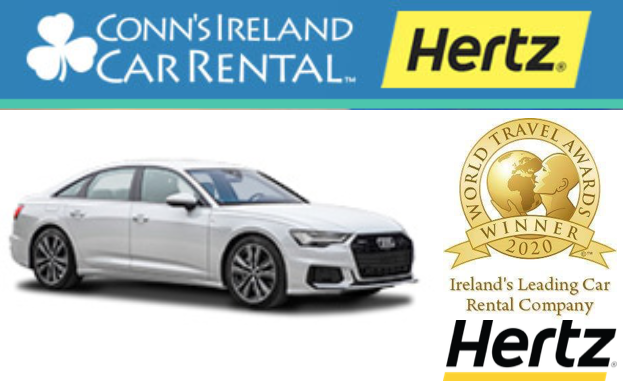 &nbsp &nbsp

*FULLY INCLUSIVE HERTZ CAR RENTAL Rates Include:


• Unlimited Mileage
• Collision Damage Waiver (CDW)
• SUPER CDW INCLUDED!
• 3RD PARTY LIABILITY INSURANCE!
• Personal Accident Insurance
• Theft Protection (TP)
• Location Service Charge (LSC)
• VAT (Value Added Tax)
• One-Way Drop Charge (If applicable)
• NO PAYMENT UNTIL CAR RENTAL IS COMPLETED
• EURO CAR RENTAL RATE GUARANTEED
• NO CANCELLATION PENALTIES
• NO Airport Counter Hassles!!
---


Just Want To Rent A Car?
Click Logo For
FULLY INCLUSIVE RATE
ZERO DEDUCTIBLE
---
Or forget about driving yourself and UPGRADE to our PRIVATE touring BASED VACATION with your own LUXURY TOURING VEHICLE AND EXPERIENCED Driver-Guide...

PRIVATE TOURING - Your own experienced Driver-Guide and
Luxury Touring Vehicle


&nbsp &nbsp

Senior Driver-Guide, Philip Smith with 30 years experience - Luxury Long-wheel-base Mercedes Viano - Custom Leather Interior with plenty of legroom


This is THE ULTIMATE way to enjoy a Self-Drive or Private Car & Driver tour of Ireland, including the popular sites and attractions. You'll experience the highlights of the country in a comfortably paced itinerary. Combine that with the highest quality accommodation and you'll have a wonderful vacation. Packed with historic sites, visits and entertainment, with all the features you wanted in a tour! You'll be in the EXPERIENCED hands of Conn O'Scannlain, CTC DS, getting the EXPERT advice from someone who has been doing Ireland tour planning for over 50 years! Rated "all 10s" by previous clients! Described by them as the "best planned, organized and enjoyed tour we have ever taken!" CUSTOM DESIGNED TO YOUR PERSONAL INTERESTS AND PREFERENCES - available ANYTIME - you set the dates!

You can call Conn or email him and let him know the best time to call you. Conn will have a conversation with you to find out your interests and preferences, as well as activities you may wish to enjoy. Then after After you pay an initial retainer of $350, (credited toward your tour price) we will take the time to provide a detailed proposal for you to review before you make your decision and commit to the full tour price. We are not the least expensive tour product, but WE ARE THE BEST! The features and inclusions of our PERSONALIZED & CUSOMIZED SELF-DRIVE TOURS are numerous. When you make your comparisons with other tour companies, take that into consideration. Our services provide a COMPREHENSIVE & COMFORTABLE experience, as well as an excellent value....and a very PERSONALIZED style of touring... to provide what our clients tell us are "An Irish Symphony of Perfection!"

YOUR LUXURY THE HERITAGE GOLF & SPA RESORT BASIC PACKAGE INCLUDES:

• Detailed Day-By-Day touring itinerary custom-designed by Conn
• Concierge Service - Services of our Ireland staff while touring
• Sightseeing each day, as you wish
• Accommodation with private bathroom for 5 nights
• Irish Breakfast each morning
• Welcome Dinner on First Evening
• Farewell Dinner on Last Evening
• DK Eyewitness Ireland Guide - 384 pages
• Collins Ireland Road Atlas
• Collins Folding Ireland Road Map
• Government Taxes
• Conn's Ireland Souvenir Gift
• Minimum 2 Tour Members


A LA CARTE OPTIONAL EXTRAS YOU CAN ADD TO THE BASIC PACKAGE:
• Accommodation UPGRADE to Suites available at SPECIAL rates
• Golf at Te Heritage Golf Course
• Spa Treatment in the award winning hotel spa

---
- GET A PROPOSAL -
It is as simple as One, Two, Three
Step 1: Decide the date and number of days for your vacation
Step 2: How may persons in your party and whether you wish to enjoy a Self-Drive or Private Tour
Step 3: Call Conn at 316 361 0460 (Central Time) or email him at Conn@ConnsIreland.com
Conn will chat with you, send you an e-invoice the the $350 proposal retainer (credited to your tour price) which you can pay by credit card, and then prepare and email a detailed proposal for you to review.
Call or email Conn and get started planning your Luxury Based Ireland Vacation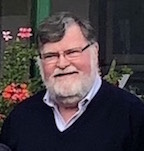 Conn O'Scannlain, CTC DS
President
50 Years of Ireland
Tour Planning
Email: Conn@ConnsIreland.com
Direct Tel: 316 361 0460
Central Time
---
Have more touring time? Consider combining this tour with the 6 Day SOUTH Luxury Based Tour
Click the Shamrock below
Continue to a new 'BASE' and tour out of CORK and the 5 Hayfield Manor Hotel & Spa.

---




Just Want To Rent A Car?
Click Logo For
FULLY INCLUSIVE RATE
ZERO DEDUCTIBLE
---