Personalized - Comprehensive
Quality - Integrity

We Take The Anxiety Out Of Touring Ireland
Based Tour Three
6 DAYS - THE WEST & CONNEMARA
LUXURY BASED TOUR
INDEPENDENT TOUR
GLENLO ABBEY HOTEL & ESTATE BASED TOUR
Easy & Slow
LUXURY

6 DAYS
FIVE STAR LUXURY HOTEL BASED TOUR
It's like a LAND CRUISE! - Unpack Once - Resort Activities to Enjoy - Day Excursions - Hertz Rental Car or Private Car and Driver for COMPLETE independence - Relax!

A relaxed based vacation in GALWAY and the WEST of Ireland with opportunities to explore, sightsee, get pampered, all in the best of 5 star luxury!
Explore Ireland's West – visit Connemara and the islands, see and hear the Irish language in everyday use in our "Gaeltacht" region, discover our heritage centres and museums, or simply photograph our dramatic landscape. Ireland's West has a fantastic selection of visitor attractions, historical sites, beautiful buildings, stunning locations and landscaped gardens. Galway's 5 star Glenlo Abbey Hotel is THE ideal resort property where guests enjoy unrivalled personal service in the warmth of Galway's only 5 star hotel. Luxury is a necessity at Glenlo Abbey. In contrast, you're just a short drive to Connemara, the heart of the West of Ireland. This natural terrain and unspoilt environment offers the visitor a wonderland of sights, experiences, adventure and activities. The people are warm, friendly and extend a hospitality that is the essence of Ireland. Glenlo Abbey Hotel is not like other hotels in Galway as we are the perfect place for either relaxation or an active based holiday. The wildness of Connemara is right on our doorstep and the vibrance of Galway City minutes away.
&nbsp &nbsp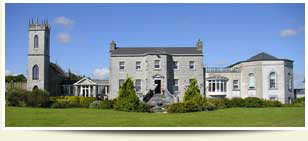 &nbsp &nbsp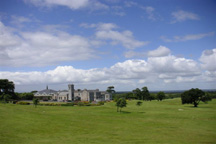 &nbsp &nbsp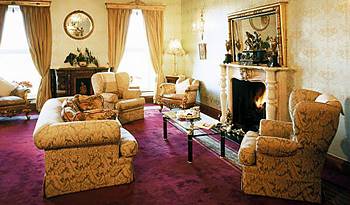 &nbsp &nbsp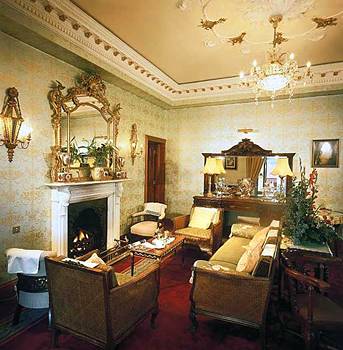 &nbsp &nbsp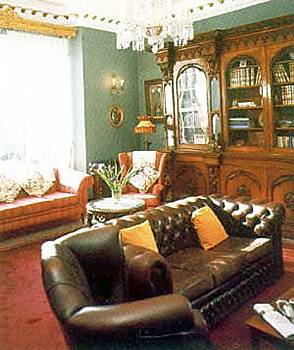 &nbsp &nbsp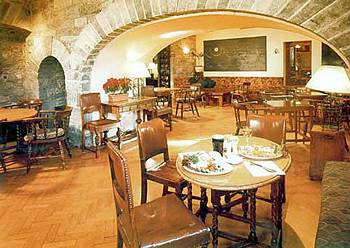 &nbsp &nbsp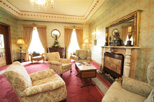 &nbsp &nbsp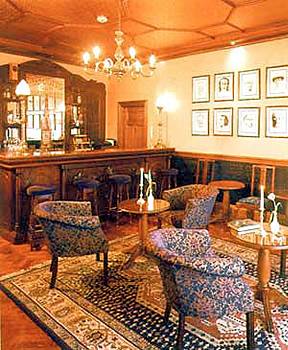 &nbsp &nbsp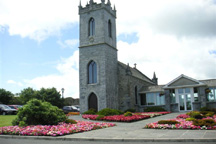 &nbsp &nbsp

&nbsp &nbsp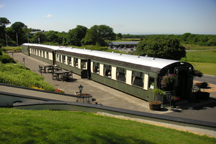 &nbsp &nbsp
---
YOUR LUXURY FIVE STAR LUXURY HOTEL & RESORT



The 46 bedrooms and suites at Glenlo Abbey Hotel have been designed with an emphasis on general space and comfort and afford unrivalled views of the dramatic West of Ireland landscape with its ever changing colours. Lake view rooms give a panoramic vista of Lower Lough Corrib, Connemara and on a clear day Croagh Patrick, or the "Reek" as it is known to locals. All rooms feature marbled en-suite bathrooms, hair-dryer, clothes press, personal safe, direct dial telephone and cable television. Suites are available on every floor. Our guests can avail of 24 hour room service, shoe shine, newspaper of choice in the morning.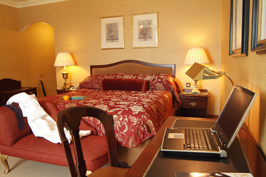 &nbsp &nbsp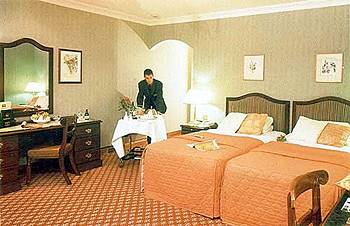 &nbsp &nbsp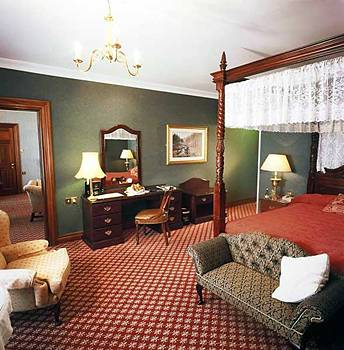 &nbsp &nbsp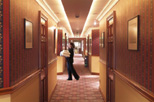 &nbsp &nbsp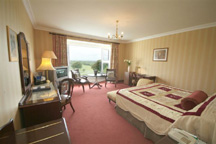 &nbsp &nbsp

Our guests will enjoy luxury surroundings, space, fine linen, towels & bathrobe, deluxe comfort, warmth, comfort and peace. All accommodation and services are designed so that our guests experience five star comfort throughout their stay. At Glenlo Abbey Hotel, we know that the welcome you receive and the service you enjoy will give you good reason to return and visit us again.

---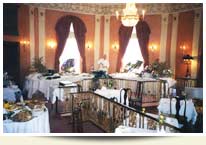 &nbsp &nbsp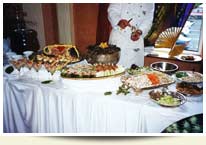 &nbsp &nbsp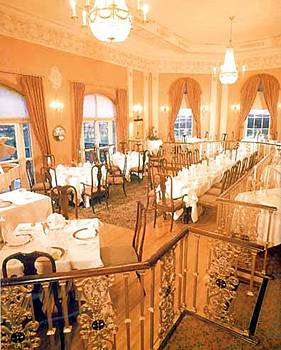 &nbsp &nbsp

The River Room Restaurant is a magnificient room which brings you back to bygone days. Glenlo Abbey Hotel Galway in the West of Ireland offers a unique culinary experience to its customers. Our award winning brigade of chefs are renowned for their creative flair. Their imaginative and often unusual dishes, based on the best available produce, are prepared and served with great care and attention to detail.
---

&nbsp &nbsp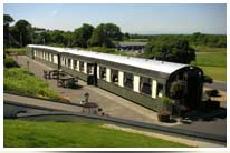 &nbsp &nbsp
&nbsp &nbsp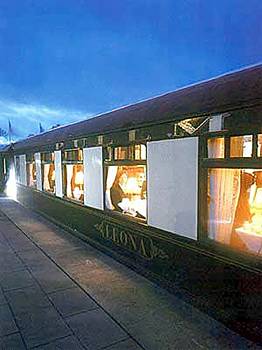 &nbsp &nbsp

Based on the grounds of Glenlo Abbey Hotel, in scenic Bushypark, Galway, the Pullman Restaurant aboard the Orient Express is one of Ireland's truly unique dining experiences. Converted into a wonderful Restaurant Car without losing any of its original character, this historic Pullman train carriage seats 66 and comprises of two Dining Carriages and a Kitchen Car. The Dining Carriage, named Leona, was formerly a 1st Class Parlour Car, and the richness of wood, marqueterie and brass-work within it reflect the decor of the time and offers an extraordinary dining experience. You can enjoy the old-world charm and elegance of this world-famous luxury train for dinner. The menu on the Pullman Restaurant very much reflects the destinations of the world famous train. The service is jovial and personal with Kevin Moran and his team looking after dining guests and the enthusiastic brigade of chefs serving up the Irish & Asian influenced courses.
---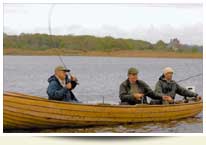 &nbsp &nbsp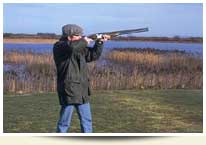 &nbsp &nbsp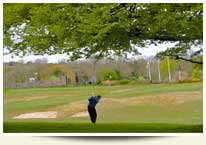 &nbsp &nbsp

With a 138 acre lake side estate as your playground, golf among other activities are on your doorstep to enjoy. The unique 9 hole double green golf course is a par 72 parkland golf course with rolling hills, lakes and fabulous views of Lough Corrib. Glenlo Abbey G.C. is the closest golf course to Galway City and is a favorite amongst locals. The 12 Bay Driving Range is the ideal place to warm up before a round of golf but also for group and individual golf tuition. While clay pigeon shooting, archery and some of the best fishing in Western Europe are easily organised right on-site at Glenlo Abbey. Other activities that can be organised near the property include horse riding, lake boating, water sports, tennis and many more. Recently we added Falconry to our activities portfolio. This ancient sport of royalty can be observed and enjoyed now at Glenlo Abbey Hotel.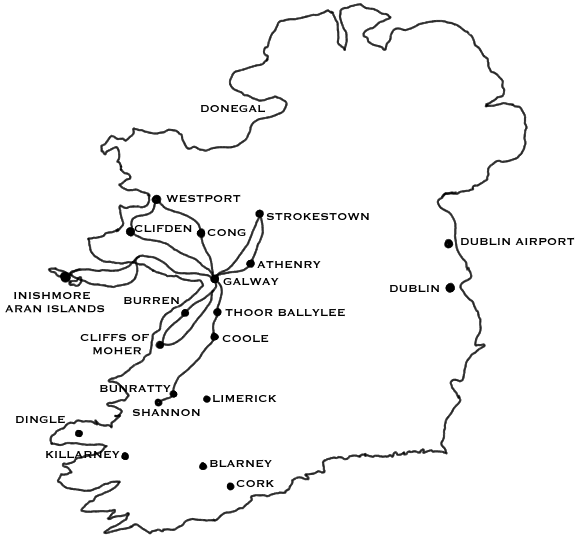 ---
SUGGESTED ITINERARY
Day 1
GALWAY CITY
You have two options for transport: by Hertz rental car or Private Car & Driver. Arrive at Shannon Airport or drive to Galway from another BASED vacation resort. On to Galway City on beautiful Galway Bay. Christopher Columbus stopped here on his way to the New World. Arrive at Glenlo Abbey Hotel with its award winning restaurants, leisure activities such as shooting and fishing and its own private golf course, among others. Glenlo Abbey and its surrounds are the perfect place to experience Ireland. Galway is the home of the most famous festivals in Ireland with the Oyster Festival, the world-renowned Galway races and the Galway Arts Festival, one of the largest arts festivals in Europe. Settle in and explore the resort. Later enjoy a panoramic tour of the city and view Eyre Square, Spanish Arch, the Claddagh District and Galway Cathedral, built on an island in the River Corrib on the site of an old prison. Explore the pedestrianized streets of this vibrant city. Visit boutiques, book shops and pubs. This evening enjoy a Welcome Dinner followed by an Irish Coffee. Dinner in the dining room this evening.
Note: each day during your stay you can avail of the many activities offered, such as golf or spa treatments. We can design your touring day around those activities as the Hertz Rental Car or Private Car and Driver will be with you every day of your stay.
Day 2
CONNMEMARA TOUR
Drive along the shores of Galway Bay, with views of the Aran Islands in the distance. On out into the Connemara region which is known for its mountains, you'll see the Twelve Bens and the beauty of the landscape with its changing colors. Tour to Roundstone where you'll visit Malachy's Bodhran factory and see how they make the goatskin drum used in traditional Irish music. Continue on to Clifden, the capital of Connemara. Continue north, stopping at Kylemore Abbey along the way. Kylemore Abbey was founded by the Benedictines and is now a private school for girls. Their Victorian Gardens are spectacular. Return to Glenlo Abbey via Moycullen and a visit to the Celtic Crystal factory where you will see how they create the exquisite cut glass. They feature Celtic designs of the Tara Brooch and the Harp, among others. Continue to Glenlo Abbey for a relaxing evening. Dinner on your own tonight. A chance to explore the many pubs and restaurants of Galway City.
Day 3
ARAN ISLAND EXCURSION
Optional Tour to Connemara Regional Airport this morning and board the Aer Arann flight to Kilronan, Inishmore, the largest of the Aran Islands. You'll be met by Hernon's Island Tours upon arrival and taken on a two hour tour of the island. You'll have the opportunity to climb up to Dun Aengus, a 2000 year old stone fort on the cliff face overlooking the Atlantic Ocean. You'll have time to explore the village of Kilronan, have lunch or do some shopping for hand-knit Aran wool sweaters before returning back to Inverin (airport). Continue into Galway City where you can continue your exploration of the town. Return to Glenlo Abbey for a relaxing evening. You may wish to enjoy some of the activities of the resort, such as 9 holes of golf on their own private course or enjoy a spa treatment. Dinner on your own tonight. A chance to explore the many pubs and restaurants of Galway City.
Day 4
CLARE COAST
Tour to the coast of County Clare. Tour to the village of Kinvara and view 15th century Dunguaire Castle. Continue through Ballyvaughan and up Corkscrew Hill with ever expanding views of the Burren and Galway Bay as you climb. Tour the Burren - an area of limestone rock where alpine flowers grow. See the Cliffs of Moher, rising 700 feet from the Atlantic and stretching for five miles. To the town of Lahinch famous for its Lahinch Golf Club. Through the Spa town of Lisdoonvarna where each September they hold the Matchmaker Festival! Return to Glenlo Abbey for a relaxing evening. You may wish to enjoy some of the activities of the resort, such as 9 holes of golf on their own private course or enjoy a spa treatment. Dinner on your own tonight. A chance to explore the many pubs and restaurants of Galway City.
Day 5
FAMINE MUSEUM, CONG & ASHFORD
Tour into County Roscommon to the Famine Museum and experience what life was like on a Tenant Farm during the famine time of the mid to late 1800s. Continue to the village of Cong in County Mayo, made famous as the set for the John Wayne and Maureen O'Hara movie "The Quiet Man." You can visit the 'Quiet Man' Museum. At nearby Ashford Castle, once the home of the Arthur Guiness Family, you can see the beautiful setting on the shores of Lough Corrib. Return to Glenlo Abbey and enjoy the rest of the day playing golf or enjoy a spa treatment at The Spa. Other activities are available and the staff will be delighted to assist you. The hotel staff will be able to recommend places for shopping, from renowned stores to boutiques or hidden gems! This evening you'll enjoy a Farewell dinner. Dinner in the dining room this evening.
Day 6
DEPART FOR HOME
Drive to Dublin Airport, Galway Airport or Shannon Airport and turn in the Hertz rental car or continue your Self-Drive tour to any other BASED VACATION hotel. Depart for home.
Slan Leat!
---
You can make your Conn's Ireland Car Rental Hertz Ireland Exclusive Discounted rate by clicking the image below:

• HERTZ CAR RENTAL through Conn's Ireland Car Rental - Fully Inclusive Rate with NO Deductible and NO Hidden Charges
• Hertz Ireland was awarded the 2020 and 2021 World Travel Award as Ireland Leading Car Rental Company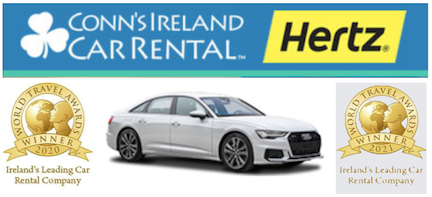 &nbsp &nbsp

*FULLY INCLUSIVE HERTZ CAR RENTAL Rates Include:


• Unlimited Mileage
• Collision Damage Waiver (CDW)
• SUPER CDW INCLUDED!
• 3RD PARTY LIABILITY INSURANCE!
• Personal Accident Insurance
• Theft Protection (TP)
• Location Service Charge (LSC)
• VAT (Value Added Tax)
• One-Way Drop Charge (If applicable)
• NO PAYMENT UNTIL CAR RENTAL IS COMPLETED
• EURO CAR RENTAL RATE GUARANTEED
• NO CANCELLATION PENALTIES
• NO Airport Counter Hassles!!
---


Just Want To Rent A Car?
Click Logo For
FULLY INCLUSIVE RATE
ZERO DEDUCTIBLE
---
---
Or forget about driving yourself and UPGRADE to our PRIVATE touring BASED VACATION with your own LUXURY TOURING VEHICLE AND EXPERIENCED Driver-Guide...

PRIVATE TOURING - Your own experienced Driver-Guide and
Luxury Touring Vehicle


&nbsp &nbsp

Senior Driver-Guide, Philip Smith with 30 years experience - Luxury Long-wheel-base Mercedes Viano - Custom Leather Interior with plenty of legroom


This is THE ULTIMATE way to enjoy a Self-Drive or Private Car & Driver tour of Ireland, including the popular sites and attractions. You'll experience the highlights of the country in a comfortably paced itinerary. Combine that with the highest quality accommodation and you'll have a wonderful vacation. Packed with historic sites, visits and entertainment, with all the features you wanted in a tour! You'll be in the EXPERIENCED hands of Conn O'Scannlain, CTC DS, getting the EXPERT advice from someone who has been doing Ireland tour planning for over 50 years! Rated "all 10s" by previous clients! Described by them as the "best planned, organized and enjoyed tour we have ever taken!" CUSTOM DESIGNED TO YOUR PERSONAL INTERESTS AND PREFERENCES - available ANYTIME - you set the dates!

You can call Conn or email him and let him know the best time to call you. Conn will have a conversation with you to find out your interests and preferences, as well as activities you may wish to enjoy. Then after After you pay an initial retainer of $350, (credited toward your tour price) we will take the time to provide a detailed proposal for you to review before you make your decision and commit to the full tour price. We are not the least expensive tour product, but WE ARE THE BEST! The features and inclusions of our PERSONALIZED & CUSOMIZED SELF-DRIVE TOURS are numerous. When you make your comparisons with other tour companies, take that into consideration. Our services provide a COMPREHENSIVE & COMFORTABLE experience, as well as an excellent value....and a very PERSONALIZED style of touring... to provide what our clients tell us are "An Irish Symphony of Perfection!"

YOUR LUXURY GLENLO ABBEY HOTEL & SPA BASIC PACKAGE INCLUDES:

• Detailed Day-By-Day touring itinerary custom-designed by Conn
• Concierge Service - Services of our Ireland staff while touring
• Sightseeing each day, as you wish
• Accommodation with private bathroom for 5 nights
• Irish Breakfast each morning
• Welcome Dinner on First Evening
• Farewell Dinner on Last Evening
• DK Eyewitness Ireland Guide - 384 pages
• Collins Ireland Road Atlas
• Collins Folding Ireland Road Map
• Government Taxes
• Conn's Ireland Souvenir Gift
• Minimum 2 Tour Members


A LA CARTE OPTIONAL EXTRAS YOU CAN ADD TO THE BASIC PACKAGE:
• Accommodation UPGRADE to Suites available at SPECIAL rates
• Golf at Glenlo Abbey Golf Course or Galway Golf Club
• Spa Treatment in the award winning hotel spa
• Boat excursion to Aran Island of Inishmore & Island Tour

---
- GET A PROPOSAL -
It is as simple as One, Two, Three
Step 1: Decide the date and number of days for your vacation
Step 2: How may persons in your party and whether you wish to enjoy a Self-Drive or Private Tour
Step 3: Call Conn at 316 361 0460 (Central Time) or email him at Conn@ConnsIreland.com
Conn will chat with you, send you an e-invoice the the $350 proposal retainer (credited to your tour price) which you can pay by credit card, and then prepare and email a detailed proposal for you to review.
Call or email Conn and get started planning your Luxury Based Ireland Vacation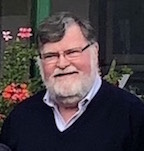 Conn O'Scannlain, CTC DS
President
50 Years of Ireland
Tour Planning
Email: Conn@ConnsIreland.com
Direct Tel: 316 361 0460
Central Time
---
Have more touring time? Consider combining this tour with the 6 Day NORTHWEST Luxury Based Tour
Click the Shamrock below
Continue to a new 'BASE' and tour out of Donegal and the 4 Star Sandhouse Hotel.

---
---