Personalized - Comprehensive
Quality - Integrity

We Take The Anxiety Out Of Touring Ireland
Based Tour One
6 DAYS - THE SOUTH
LUXURY BASED TOUR
INDEPENDENT TOUR
HAYFIELD MANOR HOTEL BASED TOUR
Easy & Slow
LUXURY

6 DAYS
FIVE STAR LUXURY HOTEL BASED TOUR
It's like a LAND CRUISE! - Unpack Once - Resort Activities to Enjoy - Day Excursions - Hertz Rental Car or Private Car and Driver for COMPLETE independence - Relax!

A relaxed based vacation in Cork City and the SOUTH of Ireland with opportunities to explore, sightsee, get pampered, all in the best of 5 star luxury!
As you make your way up the winding, tree lined path to our welcoming door, let calmness envelop you as you allow Hayfield Manor Hotel to become your home away from home. Set within 2 acres of mature gardens, Hayfield Manor Hotel is an oasis of calm within the vibrant city of Cork.† They invite you to explore Hayfield Manor Hotel to see why they remain Cork Cityís Premier 5 Star Hotel.
Each unique, spacious bedroom at Hayfield Manor Hotel is designed with your comfort in mind. Each guest room contains beautiful antique furnishings and exquisite fabrics to indulge your senses. Equipped with all the modern amenities you require, bedrooms still retain the charm of a Manor House. Each bedroom is individually styled with a character all its own. When an occasion calls for that little something extra special, our willing staff are more than happy to arrange chocolates or champagne at your request. Hotel guests of Hayfield Manor can avail of the complimentary private car park within the Manor walls, as well as Wi-Fi access throughout the hotel and guestrooms.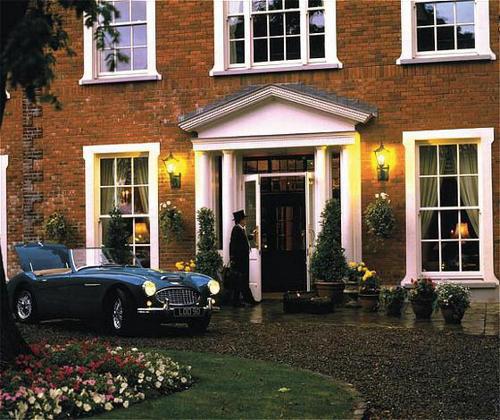 &nbsp &nbsp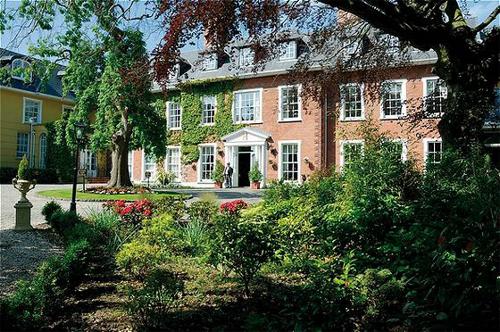 &nbsp &nbsp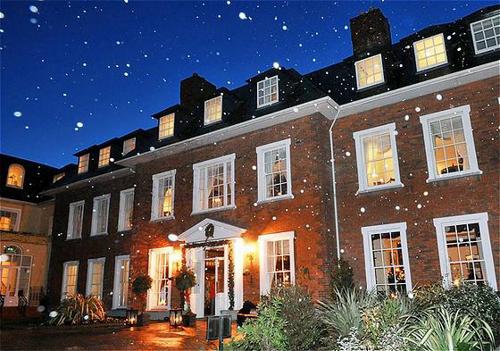 ---
YOUR LUXURY FIVE STAR RESORT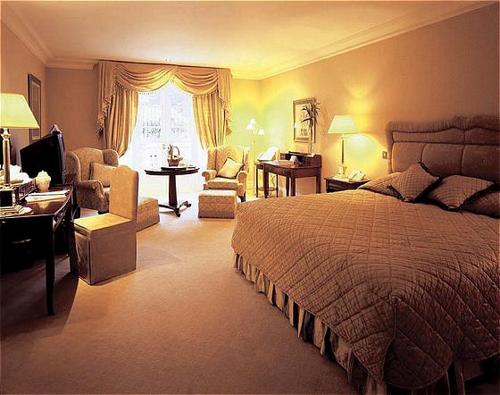 &nbsp &nbsp
&nbsp &nbsp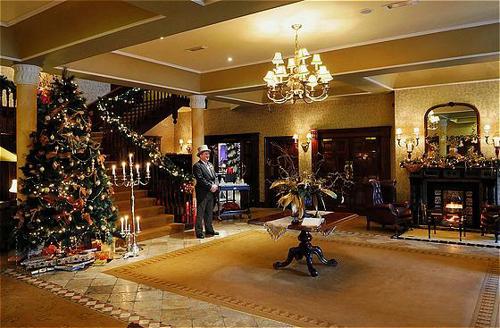 ---
RELAX - UNWIND - ENJOY

LEISURE ACTIVITIES
A visit to Hayfield Manor Hotel in Cork is incomplete without sampling the fare in their award winning gourmet dining restaurants. As a member of Good Food Ireland they are committed to prioritising the core indigenous ingredients of Irish cuisine and promoting local and artisan food producers. With two distinct restaurants, both in style and cuisine, there is a choice to appeal to all tastes. For those special occasions with family and friends, their Private Dining Room and The Vine Wine Cellar provide ideal intimate settings. Their extensive wine list compiled by our resident Sommelier, will impress the most knowledgeable wine connoisseur, and for the occasion that calls for that little something extra, select a champagne from our carefully chosen collection. While each dining experience at Hayfield Manor is unique and special, quality, freshness, and the highest standard of service are never compromised.
Relax the body and mind and revive the soul at Hayfield Manorís Beautique. Exclusive to residents, The Beautique offers a sanctuary away from all the stress and demands of everyday life. As you enter the Beautique, feel your senses aroused by the heat that cocoons you and the fragrant aroma of Elemis Spa essential oils. Choose to unwind in the relaxation room overlooking the indoor heated pool, or indulge in a treatment performed by their Elemis Spa trained therapists. 9 individually designed treatment rooms have been carefully fashioned to enhance your experience, with each featuring a chandelier and antique furnishings. Finish off your Beautique experience in the bubbling jets of the outdoor jacuzzi or in the revitalising steam room.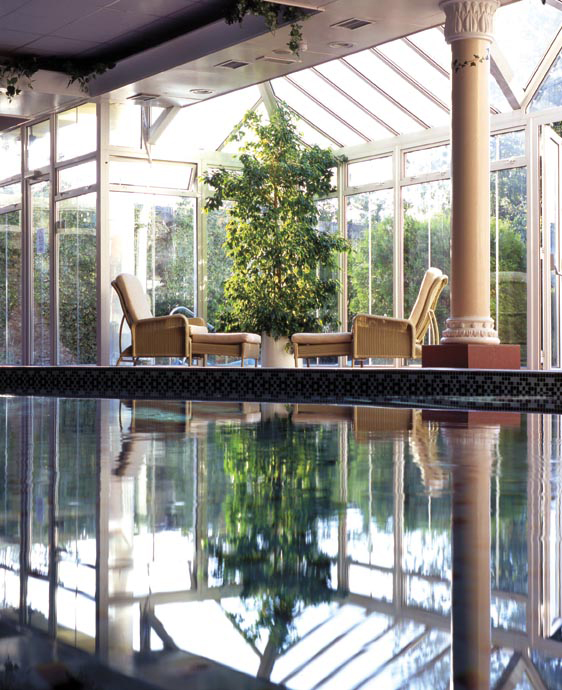 &nbsp &nbsp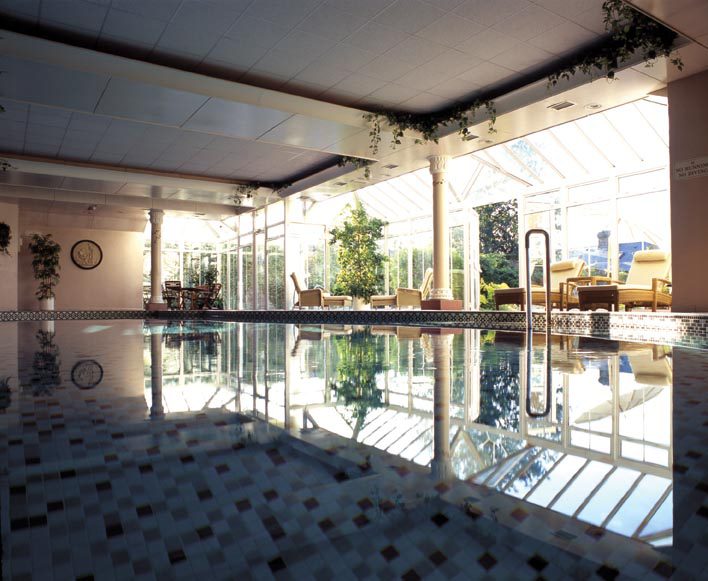 &nbsp &nbsp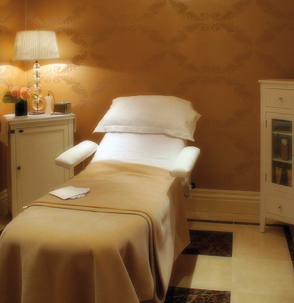 ---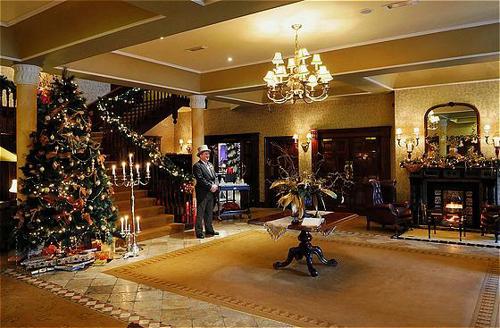 &nbsp &nbsp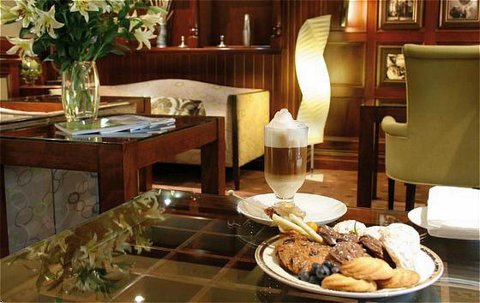 &nbsp &nbsp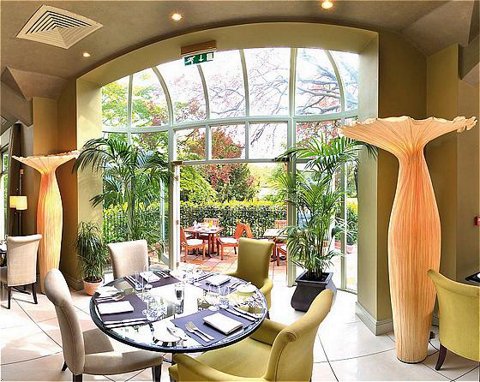 ---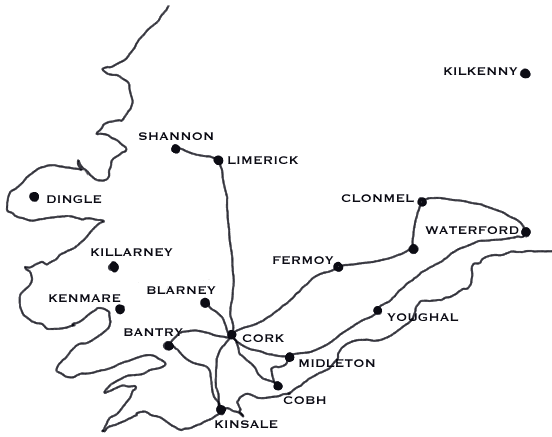 ---
SUGGESTED ITINERARY

Day 1
CORK CITY
You have two options for transport: by Hertz rental car or Private Car & Driver. Make your way to Cork City, or continue your touring from another BASED VACATION resort. Cork City on the River Lee, a city more than 800 years old, is the second largest city of the Irish Republic, lively and prosperous with a keen sense of its own cultural identity. After you arrive at Hayfield Manor, you'll want to explore and see all of the facilities and features of this 5 star retreat. Maybe take in a Spa Treatment, a swim in the pool or as you are in Cork City, a walk around the town. This evening enjoy a Welcome Dinner followed by an Irish Coffee. Dinner in the dining room this evening.

Note: each day during your stay you can avail of the many activities offered, such as golf or spa treatments. We can design your touring day around those activities as the Hertz Rental Car or Private Car and Driver will be with you every day of your stay.

Day 2
KINSALE & BANTRY
Tour to the quaint harbor town of Kinsale. See the star-shaped Charles Fort at Summercove with its own ghost story; explore the town with its boutiques, shops, restaurants and pubs. On to Bantry with its lovely bay. Visit Bantry House. On to Glengariff and take a boat ride across Bantry Bay to Garinish Island, a favorite vacation spot for Agatha Christie and George Bernard Shaw. Walk around the island and experience the beauty of the Italianate Gardens, the foreboding of the Martello Tower built by the British during the Napoleanic Wars. Return to Cork via the beauty of Gougane Barra National Park. Return to Hayfield Manor for a relaxing evening. Dinner on your own tonight. A chance to explore the many pubs and restaurants of Cork City.

Day 3
MIDLETON & COBH
Tour to Midleton and a visit to the Midleton Irish Whiskey Distillery. You can enjoy a wonderful tour of the facility and a sample of the 'water of life.' On to the harbor town of Cobh, a place formerly known as Queenstown and one of the major embarkation points of emigrants during the 19th and 20th centuries. It was also the last port of call for the Titanic and the Lusitania. The Emigration Museum will tell you 'The Queenstown Story.' St. Coleman's Cathedral rises at the top of the town. Return to Cork and Hayfield Manor for a relaxing evening. Dinner on your own tonight. A chance to explore the many pubs and restaurants of Cork City.

Day 4
BLARNEY & CORK CITY
No visit to Cork would be complete without a tour to the town of Blarney. Northwest of Cork City this 15th century McCarthy Castle is legend. You'll visit the estate and enjoy a stroll through the estate to the castle and then climb to the top and kiss the Blarney Stone. It is said that you'll obtain the gift of eloquent speech by kissing the stone. The nearby Blarney Woolen Mills will give you an opportunity for some shopping or lunch in Christy's Pub. Return to Cork City to see the English Market and hear Shandon's Bells as you view this city on the River Lee. Return to Hayfield Manor for a relaxing evening. Dinner on your own tonight. A chance to explore the many pubs and restaurants of Cork City.

Day 5
LISMORE & WATERFORD
Tour north to Fermoy on the Blackwater River, a river famous for its salmon! Continue to Lismore with its beautiful castle and on to Cappoquin. Enjoy the scenic drive through the Cummeraugh Mountains and the pass known as the 'Vee' to Clonmel, the center of the apple cider industry. Continue into Waterford. You can visit the House of Waterford Crystal and see how they create the exquisite cut glass. See Reginal's Tower built by the Vikings in the year 1000. Return to Cork City via Dungarvan and Youghal where Sir Walter Raleigh was once mayor. Return to Hayfield Manor for a relaxing evening. This evening enjoy a Farewell dinner. Dinner in the dining room this evening.

Day 6
DEPART FOR HOME
Drive or transfer to Shannon or Cork Airport, and depart for home or continue your Self-Drive or Private car and driver touring to any other LUXURY BASED VACATION hotel.

Slan Leat!

You can make your Conn's Ireland Car Rental Hertz Ireland Exclusive Discounted rate by clicking the image below:

• HERTZ CAR RENTAL through Conn's Ireland Car Rental - Fully Inclusive Rate with NO Deductible and NO Hidden Charges

• Hertz Ireland was awarded the 2020 and 2021 World Travel Award as Ireland Leading Car Rental Company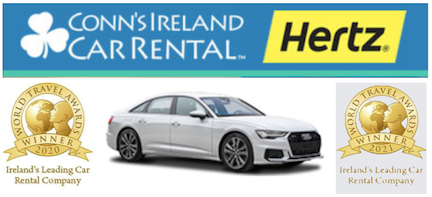 &nbsp &nbsp

*FULLY INCLUSIVE HERTZ CAR RENTAL Rates Include:


• Unlimited Mileage
• Collision Damage Waiver (CDW)
• SUPER CDW INCLUDED!
• 3RD PARTY LIABILITY INSURANCE!
• Personal Accident Insurance
• Theft Protection (TP)
• Location Service Charge (LSC)
• VAT (Value Added Tax)
• One-Way Drop Charge (If applicable)
• NO PAYMENT UNTIL CAR RENTAL IS COMPLETED
• EURO CAR RENTAL RATE GUARANTEED
• NO CANCELLATION PENALTIES
• NO Airport Counter Hassles!!
---


Just Want To Rent A Car?
Click Logo For
FULLY INCLUSIVE RATE
ZERO DEDUCTIBLE
---
---
Or forget about driving yourself and UPGRADE to our PRIVATE touring BASED VACATION with your own LUXURY TOURING VEHICLE AND EXPERIENCED Driver-Guide...

PRIVATE TOURING - Your own experienced Driver-Guide and
Luxury Touring Vehicle


&nbsp &nbsp

Senior Driver-Guide, Philip Smith with 30 years experience - Luxury Long-wheel-base Mercedes Viano - Custom Leather Interior with plenty of legroom


This is THE ULTIMATE way to enjoy a Self-Drive or Private Car & Driver tour of Ireland, including the popular sites and attractions. You'll experience the highlights of the country in a comfortably paced itinerary. Combine that with the highest quality accommodation and you'll have a wonderful vacation. Packed with historic sites, visits and entertainment, with all the features you wanted in a tour! You'll be in the EXPERIENCED hands of Conn O'Scannlain, CTC DS, getting the EXPERT advice from someone who has been doing Ireland tour planning for over 50 years! Rated "all 10s" by previous clients! Described by them as the "best planned, organized and enjoyed tour we have ever taken!" CUSTOM DESIGNED TO YOUR PERSONAL INTERESTS AND PREFERENCES - available ANYTIME - you set the dates!

You can call Conn or email him and let him know the best time to call you. Conn will have a conversation with you to find out your interests and preferences, as well as activities you may wish to enjoy. Then after After you pay an initial retainer of $350, (credited toward your tour price) we will take the time to provide a detailed proposal for you to review before you make your decision and commit to the full tour price. We are not the least expensive tour product, but WE ARE THE BEST! The features and inclusions of our PERSONALIZED & CUSOMIZED SELF-DRIVE TOURS are numerous. When you make your comparisons with other tour companies, take that into consideration. Our services provide a COMPREHENSIVE & COMFORTABLE experience, as well as an excellent value....and a very PERSONALIZED style of touring... to provide what our clients tell us are "An Irish Symphony of Perfection!"

YOUR LUXURY HAYFIELD MANOR HOTEL BASIC PACKAGE INCLUDES:

• Detailed Day-By-Day touring itinerary custom-designed by Conn
• Concierge Service - Services of our Ireland staff while touring
• Sightseeing each day, as you wish
• Accommodation with private bathroom for 5 nights
• Irish Breakfast each morning
• Welcome Dinner on First Evening
• Farewell Dinner on Last Evening
• DK Eyewitness Ireland Guide - 384 pages
• Collins Ireland Road Atlas
• Collins Folding Ireland Road Map
• Government Taxes
• Conn's Ireland Souvenir Gift
• Minimum 2 Tour Members


A LA CARTE OPTIONAL EXTRAS YOU CAN ADD TO THE BASIC PACKAGE:
• Midleton Irish Whiskey Distillery Tour
• One Round of Golf During Stay
• One Spa Treatment During Stay

---
Call or email Conn and get started planning your Luxury Based Ireland Vacation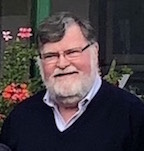 Conn O'Scannlain, CTC DS
President
50 Years of Ireland
Tour Planning
Email: Conn@ConnsIreland.com
Direct Tel: 316 361 0460
Central Time
---
- GET A PROPOSAL -
It is as simple as One, Two, Three
Step 1: Decide the date and number of days for your vacation
Step 2: How may persons in your party and whether you wish to enjoy a Self-Drive or Private Tour
Step 3: Call Conn at 316 361 0460 (Central Time) or email him at Conn@ConnsIreland.com
Conn will chat with you, send you an e-invoice the the $350 proposal retainer (credited to your tour price) which you can pay by credit card, and then prepare and email a detailed proposal for you to review.
---
Have more touring time? Consider combining this tour with the 6 Day SOUTHWEST Luxury Based Tour
Click the Shamrock below

Continue to a new 'BASE' and tour out of Killarney and the 5 Star Aghadoe Heights Hotel & Spa.
---
---